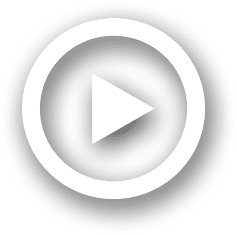 EMPOWERING LEADERS & ORGANIZATIONS TO
NAVIGATE THE GREAT RESIGNATION
BUILD INCREDIBLE TEAMS
THRIVE IN THE FUTURE OF WORK
Eric Termuende is a seasoned keynote speaker and best-selling author who has given over 400 presentations to industry-leading businesses and associations all over the world.
Now, with The Great Resignation in full force and organizations and associations struggling to attract and retain top talent, Eric's keynote presentations inspire business leaders to prepare for the future of work and make the one-degree shifts that build trust, belonging, and engagement at work.
A life-long entrepreneur, Eric has surveyed and interviewed thousands of employees and leaders coast to coast in his efforts to put numbers behind the employee experience and understand what separates great teams and leaders from the pack. He brings a fresh perspective to workplace culture and what it takes to build incredible teams.
As a renowned keynote speaker, Eric inspires, challenges, and shares the tools needed to succeed in a wildly unpredictable future. Since his best-selling book Rethink Work came out in 2017, he's been an in-demand speaker and commentator on this subject and other aspects of The Future of Work, leadership, and workplace culture.



ERIC'S IMPACT
"Eric wowed us with his interventions at our manager summit. For the first act, his keynote presentation on the one-degree shifts to move from TEAM to COMMUNITY was perfectly tailored to the audience. A master storyteller, he captivated the group with humor and human insight, and made the abstract HR challenges of our business seem practical and simple. And then in the 2nd act, he facilitated a small audience implementation workshop of property managers that quickly moved them from conceptual discussion to realistic concrete actions. Bravo!"
HOWARD MCCARLEY
Director Talent Development – North America, Caribbean, Mexico at Club Med
A TRUSTED & PROVEN RESOURCE
Author of bestselling book, Rethink Work
Featured in Forbes, HuffPost, Thrive Global, Inc.
American Express and Ashoka Top 100 Emerging Social Innovators under 35 Globally
TEDx speaker 'Bigger than Work'
Delegate for the Canadian G20 YEA Summit in Sydney, Australia
Global Shaper — World Economic Forum
Youngest delegate at the Ditchey Conference in Oxford — 800th anniversary of the Magna Carta and the future of global democracy
Guest lectured at Cambridge University
Eric's mission is to empower companies to build better teams, establish deeper trust, and create environments where people thrive.